Professional Grade 3D Printers
Quality Prints for Professional Use
Professional grade 3D printers offer superior print resolution and quality in comparison with consumer grade printers. These league of printers have larger print capacities, superior resolution and use a multitude of materials. While choosing the right professional grade 3D printer, make sure you take into account the size of your prints and the technology that is right for you.
Printing applications, the expected finishing, materials and size determines the choice of machine to be employed.  For rapid prototyping needs 3D printers using Fused Filament Fabrication (FFF) technology such as XYZprinting's Da Vinci Pro or Stereolithography (SLA) based Nobel 1.0A can fit the bill.  The other end of the spectrum are specialised printers like the EnvisonTEC Perfactory or the Form 2 from Formlabs which are focused on industry specific applications with the capability of producing end-use outputs.  These are gaining faster adoption on account for their superior output and build.
Applications of professional 3D printers
Professional grade 3D printers are now being used in just about every industry right from dentistry to aerospace; the applications are infinite. SLA printers may be slower and more expensive but the quality of the output is unmatched by FFF printers. For instance, the EnvisonTEC Micro can produce small, premium components with a high level of precision, and is used extensively in the jewellery business.
Professional grade 3D printers offer high levels of accuracy and impressive finish. These printers are used by professionals across the globe in industries such as healthcare in the manufacture of hearing aids, dental models, and medical devices; in consumer goods; mechanical prototypes; jewellery and much more.
Our Product Portfolio
3D bots recommends the following 3D printers for their ease of use and superior quality. It is important to understand your print requirements and the technology that suits you best to make the decision easier.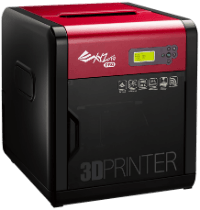 XYZprinting da Vinci 1.0 Pro
Uses FFF technology
Allows third party open source filaments
Has an aluminium bed for uniform heat distribution
XYZware software bundled with the printer for easy installation and printing
Wi-Fi connectivity for printing from anywhere
EnvisionTEC Micro Plus Advantage
Uses advanced DLP (Digital Light Processing) technology
Prints highly precise and complex components
Touchscreen and embedded PC with Wi-Fi capability
Very few moving parts guarantees a strong and reliable production
Quick and easy changeover between materials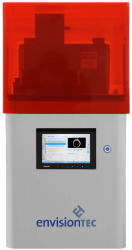 EnvisionTEC Perfactory Vida
Uses advanced DLP technology
Low-cost, open architecture and easy to maintain
High resolution projector running at  1920 x 1080 pixel resolution
Compatible with 3Shape, Orchestrate 3D, Dental Wings and Exocad design software
Prints orthodontic models, partials, surgical guides, and bite guards
Enables Companies to Innovate and Remain Nimble
Industrial additive printing in Singapore recently got a huge fillip when Spring Singapore and the National Research Foundation announced the creation of the National Additive Manufacturing Innovation Cluster to help companies develop capabilities in 3D printing. The primary aim of the Cluster is to look at the latest research and innovation in 3D printing worldwide and translate it into commercial uses in the industry in Singapore. The easy availability of professional grade 3D printers in Singapore shows that Singapore is a hotbed of innovation and cutting-edge technology.
For best in breed professional grade 3D printers catering to specialized applications
For best in breed professional grade 3D printers catering to specialized applications