Builder Extreme 1500 PRO
The Builder Extreme 1500 PRO has a unique size for a large format 3D printer, but the dimensions make it the perfect machine for every office environment.
The print volume of the Extreme 1500 PRO is 1100x500x820 mm (XYZ). The inbuilt transportation wheels make it easy to move the printer to another department or to maneuver it into the smallest office corners. The operation of Extreme 1500 PRO is effortless due to the features such as a 7-inch touch display, filament detection and UPS system, which resumes the print job after power outage.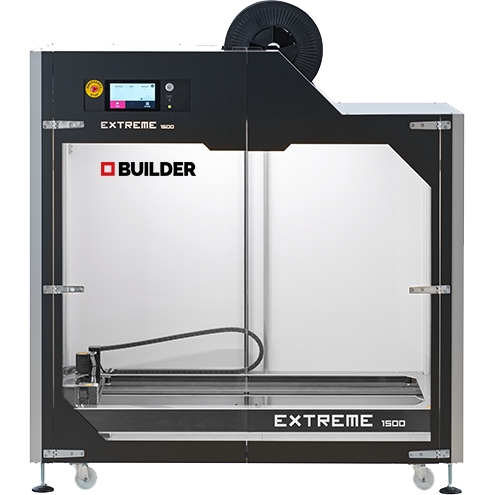 The Unique Features of the Builder Extreme 1500 PRO
-> Filament detection
-> Ups resume after power outage
-> Integrated Wifi
-> Huge build size
-> On-board camera
-> Unique Dual-Feed system
-> Integrated heated bed

Contact us for more info on Builder 3D printers, our experts are always happy to help
Contact us for more info on Builder 3D printers, our experts are always happy to help