BUILDER 3D Industrial Printers
Large scale FDM 3D printing made affordable and accessible.
At Builder 3D Printers, we believe that 3D printing has the power to transform the way we create and manufacture products. Whether you are a hobbyist, designer, or engineer, our 3D printers can help you turn your ideas into reality with ease and precision.
From 3D printed prototypes to customized mannequins, tooling, moulds, props and even the low series production of fully functional parts, Builder Extreme will do the job for you. No print is too big for Builder Extreme. Builder Extreme is often seen as an extra employee, but this employee can work 24/7. "With the Builder Extreme we have made large scale 3D printing affordable and accessible.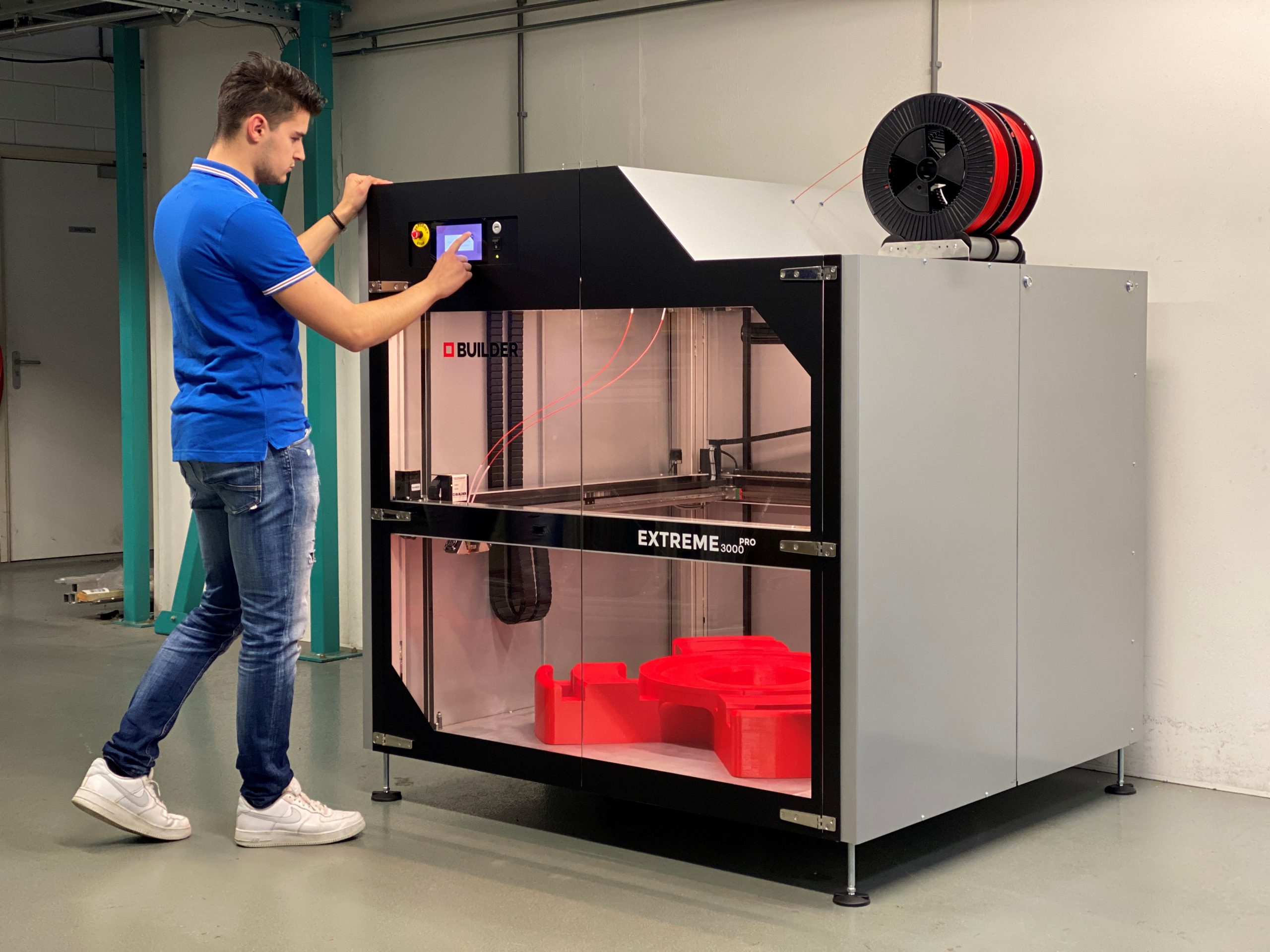 Builder Extreme is one of the biggest industrial FDM 3D printers available today on the market and comes in 4 different sizes. All the models come with Builder's self-developed Dual-Feed extruder, a 7-inch touch display, a heated bed (up to 60°C) and an on-board camera, Wi-Fi connection and an integrated UPS system which enables you to finish a print after an unexpected powercut. Builder Extreme is fully closed in order to ensure the best print quality possible. With Builder Extreme, large scale 3D printing has become affordable and accessible.
3D PRINT FULL SIZE PARTS - TOOLS - PROTOTYPES
REDUCE PRODUCT DEVELOPMENT TIME BY WEEKS
"We needed to print larger prototypes in 1 piece and without worrying about failed prints – the Builder 1500 ticked all the boxes".- Eventuri
Our Product Portfolio
3D Bots offers the following 3D printers in the big-sized 3D printing segment
Builder Extreme 3000 PRO
The Extreme 3000 PRO is made to deliver 24/7. With the extremely large build volume of 1100x1100x820 mm XYZ it is the perfect fit for industrial applications.
Builder Extreme 2000 PRO
The Builder Extreme 2000 PRO is one of the biggest large format 3D printers available on the market. The maximum print volume is 700x700x1700 mm (XYZ).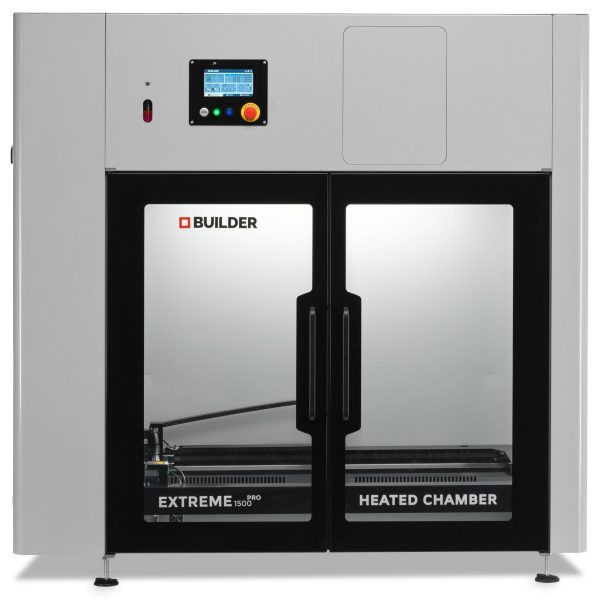 Builder Extreme 1500 PRO HC
With a build volume of 1100x500x820 mm, the Extreme 1500 PRO Heated Chamber is a fully closed industrial 3D printer made to print large and full scale parts such as molds,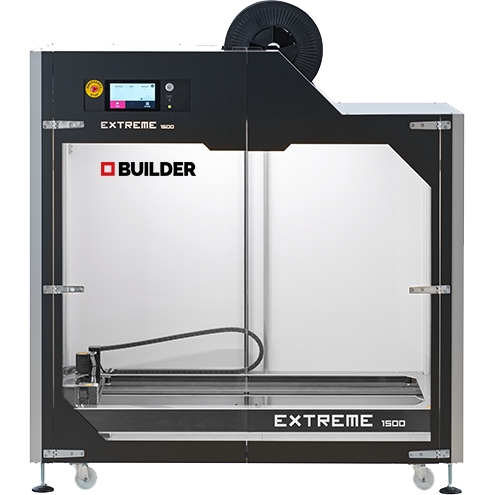 Builder Extreme 1500 PRO
The Builder Extreme 1500 PRO has a unique size for a large format 3D printer, but the dimensions make it the perfect machine for every office environment.
Builder Extreme 1000 PRO
The Builder Extreme 1000 PRO is an optimal solution between small desktop FDM printers and large, industrial machines. With a print volume of 700x700x820 mm (XYZ).
Industrial leaders prefer the Builder Extreme
Leading industries use 3d printers from builder 3d
Contact us for more info on Builder 3D printers, our experts are always happy to help
Contact us for more info on Builder 3D printers, our experts are always happy to help