BigRep Singapore
Large Format 3D Printing
BigRep is a Berlin-based technology start-up known for its innovation, precision and sheer brilliance. A fresh but futuristic company, BigRep initiated a new wave in 3D manufacturing with its large-scale 3D printer, the BigRep ONE. With its 1m³ volume, the BigRep ONE is one of the biggest 3D printers in the market today that specializes in large-scale 3D printing for industries spanning across all verticals.
Founded in 2014 by CEO & co-founder René Gurka, BigRep comprises an interdisciplinary team of over 60 ranging from Engineers, industrial designers to business experts.
Convenient design
A simple touch screen mechanism makes operations easy and intuitive. A dedicated VPN tunnel to the BigRep service team allows efficient service and maintenance. The flexible spool holder is designed for all spool sizes weighing up to 10 kg.
Simple & Precise Monitoring
The quality and progress of print jobs can be monitored easily owing to the open build volume.
Modular Print Heads
Print heads can be controlled independently. One can alter the print speed and material expelled by each head while printing.
Making it suitable for
big-sized 3D printing
applications for Engineering & Rapid Prototyping; Art & Architecture; Research & Development fields.
Key Differentiators for BigRep
The main USP is the ability to print large-sized objects with a professional finish.
Large Format Printing
BigRep's main differentiator is to produce large-scale 3D printing in an affordable and readily available format. It gives a massive build volume dimensions of up to X – 1005mm, Y – 1005mm, Z – 1005 mm. The largest FFF builds volume in the market today (over one cubic metre).
Industrial 3D printing filaments
With a wide variety of offerings from affordable, general use filaments to high-quality, engineering-grade materials for demanding industrial applications, BigRep has what you need – specialized for large-format 3D printing to bring your designs to life in full scale.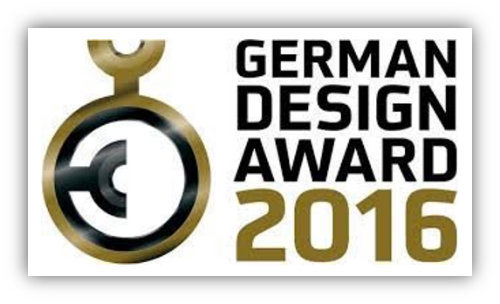 BigRep's technological innovation has been recognized with;
Design Award
German Design Award 2016 awarded annually by the German Design Council.
Innovation Award
BigRep Wins German Innovation Award 2018 for its large-scale 3D printing machine the BigRep STUDIO
Creative Use of 3D Printing award
BigRep wins creative use at the 3D Printing Industry Awards 2019 for NERA eBike – a fully 3D printed e-motorcycle
Our Product Portfolio
3D Bots offers the following 3D printers in the big-sized 3D printing segment
BigRep ONE
Open Frame concept for better view and monitoring
Large Build Volume capacity of 1 cubic meter
Modular print heads with independent operations
Spacious spool holders that cater for large print loads
BigRep STUDIOG2
Optimized for speed and precision in large format printing
Print volume of 0.5m x 1m x 0.5m to create large objects
Closed print space suites well to educational environments
Intuitive user-interface with Ergonomic design
Singapore 3D Printing Industry
The Singapore government allotted $500 million from the period 2013 to 2018 towards new-age manufacturing, of which 3D printing plays a major part. The first sectors to benefit from this initiative were Medicine and Aerospace.
Today, 3D printing is making an impact in the manufacturing, research, & development, healthcare and high technology industries in Singapore. World-renowned brands such as BigRep are making their products available in this dynamic market to boost manufacturing and prototype quality.
3DBots brings BigRep 3dprinters and filaments in Singapore, Malaysia and Indonesia, complete with local support and customer care. Contact us for further info.
3DBots brings BigRep 3dprinters and filaments in Singapore, Malaysia and Indonesia, complete with local support and customer care. Contact us for further info