3D Printing Consumables
Original filaments & printing materials
Adoption of additive manufacturing has taken a giant leap forward in the last decade. Users are spoilt for choice when it comes to 3D printing technologies and consumables. Today, 3D printers can print with a range of materials, from plastics to metals and porcelain to sandstone. Each material has its own unique characteristics that make it suitable for the plethora of applications.
Consumables in 3D printing nowadays present a diverse spectrum of material types, and they come in different states such as powder, filament, pellets, resins, granules, liquid, etc. Some companies have developed specific materials to suit specific applications, for instance, the EnvisionTEC line of dental resins. While traditional FFF printers use filaments like ABS or PLA, and SLA printers use photopolymer resins for printing.
Common Material Types & their Applications
Plastics
Nylon, ABS (acrylonitrile butadiene styrene) and PLA (polylactic acid) are general purpose plastics and the most often used material for 3D printing today. ABS is strong, resistant to heat and the most inexpensive filament. PLA is a biodegradable thermoplastic made from natural sources such as corn or sugarcane. These filaments are widely available, affordable and durable. They are ideal for low cost prototyping, scale models, games and toys, mechanical parts and come in a variety of colours.
Photosensitive Resins
Used extensively by SLA based 3D machines to create 3D objects. There are many different types such as cast able resins, flexible resins, high resolution resins, high strength resins, etc. available in the market. They find great applications in industries such as dentistry, medical devices, and jewellery.
Host of other materials can be employed such as – metals, ceramics, bio materials, paper and even food to produce finely balanced whole meals.
Demand for Consumables
Additive manufacturing is seen as a boon for economies with high labour costs like Singapore to get back into the manufacturing arena by 3D printing high quality products with minimal labour requirements. Investments in on-demand 3D printing facilities by companies such Ups & Fast Radius provides bears testament to this trend.
The growing 3D printing community in Singapore and the region constantly requires high quality consumables. Besides providing sales, support and installation of internationally reputed 3D printers in Singapore, 3D Bots also serves Singapore, Malaysia and South-East Asia territories with original filaments and materials for 3D printed applications.
3D Printing materials we stock
3D Bots has in its portfolio a range of 3D printing equipment and these use a variety of materials. We carry ready stock for –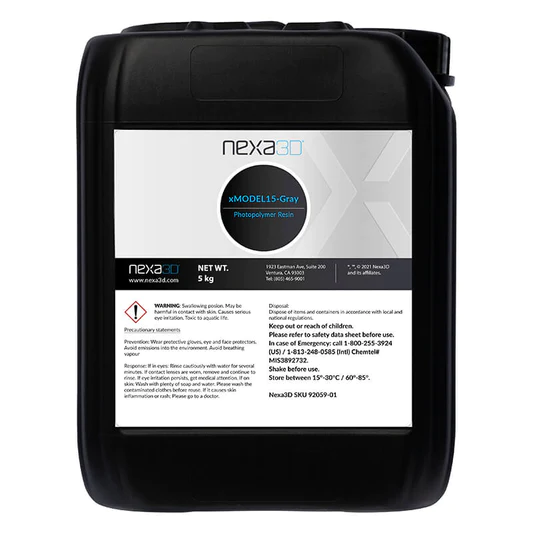 XYZprinting
The da Vinci series uses ABS and PLA filaments to print whereas the Nobel series prints with flexible resin. XYZprinting's proprietary ABS & PLA filaments ensure excellent printing quality and come in different colours. While its flexible resin has been developed just for the Nobel series and provides flexibility and a superior printing experience.
EnvisionTEC
These SLA printers use specialised photopolymer resins. The EnvisionTEC line of Perfactory 3D printing materials have been developed to create exceptionally accurate and functional parts/prototypes. Used in extensively in the dental, medical devices and jewellery industries, the company has created custom resins such as ABS Flex, ABS Tough, E-Appliance, Clear guide, E-Dentstone, E-Partial, E-Shell, QView, Ortho Tough, etc according to the application involved.
Nexa3D
Nexa3D printers are built on an open material platform, they offer a broad and growing selection of qualified materials for all of your resin and thermoplastic 3D printing needs. xPEEK, xCERAMIC, and xMOLD are high-temperature and pressure-tolerant resins that you can use to create cost-effective and durable tools.
We stock original and high-quality 3D printing materials – filament spools, resins, etc.  For your on-going 3D printing needs
We stock original and high-quality 3D printing materials – filament spools, resins, etc.  For your on-going 3D printing needs